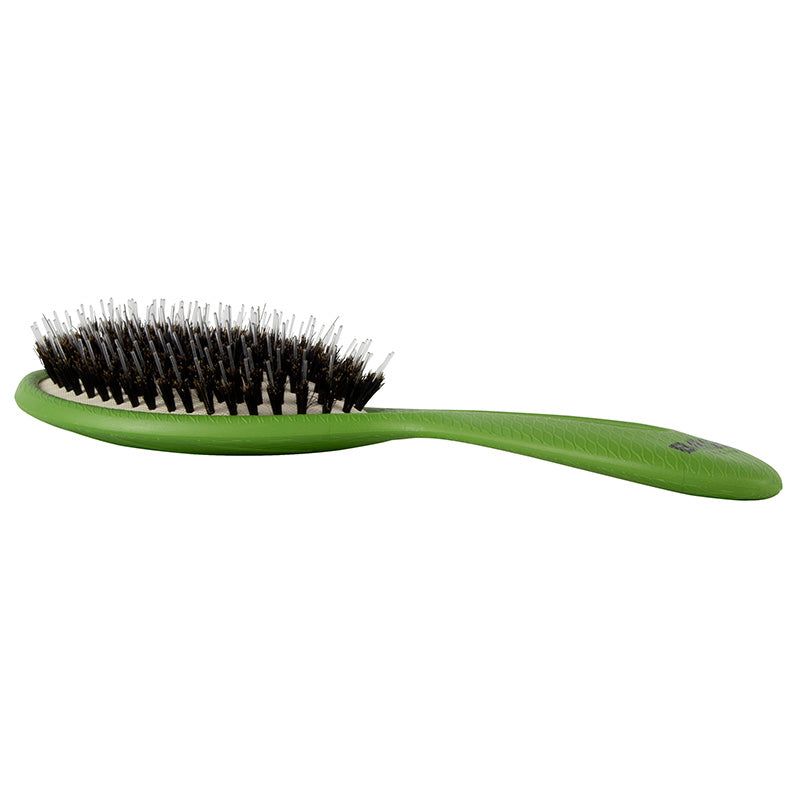 The BIO-FLEX Shine & Condition Brush | Plant Based Handle Hairbrush
Luxury Crafted, Earth Friendly
Shine & Condition brushes use 100% premium natural bristles that distribute natural oils for a clean finish and healthy shine.
Patented handle made from plant material.
Certified 95% Biodegradable.
Used and recommended by professional hairstylists all over the world.
For all hair types.
The BIO-FLEX | Shine and Condition Hair Brush | Patented Plant Handle | Premium Natural Bristle + Nylon Pin | Compressed Plant Fiber Handle

For nearly 40 years, Bass has designed luxury grade brushes with an emphasis on natural and durable materials for long product life and environmental sustainability. Our brushes are used and endorsed by professional stylists, barbers and estheticians all over the world.

The patented new BIO-FLEX Shine is an incredible break-through with a handle made with 100% cornstarch! With a unique fluid design and premium natural bristles, the BIO-FLEX Shine distributes natural oils to shine the hair. It pairs beautifully with other Bass Brushes. It's durable and will function optimally for years, but when it's finally discarded, the handle organically breaks down to create a natural fertilizer.